Freddie Flintoff Accident: Top Gear Future Uncertain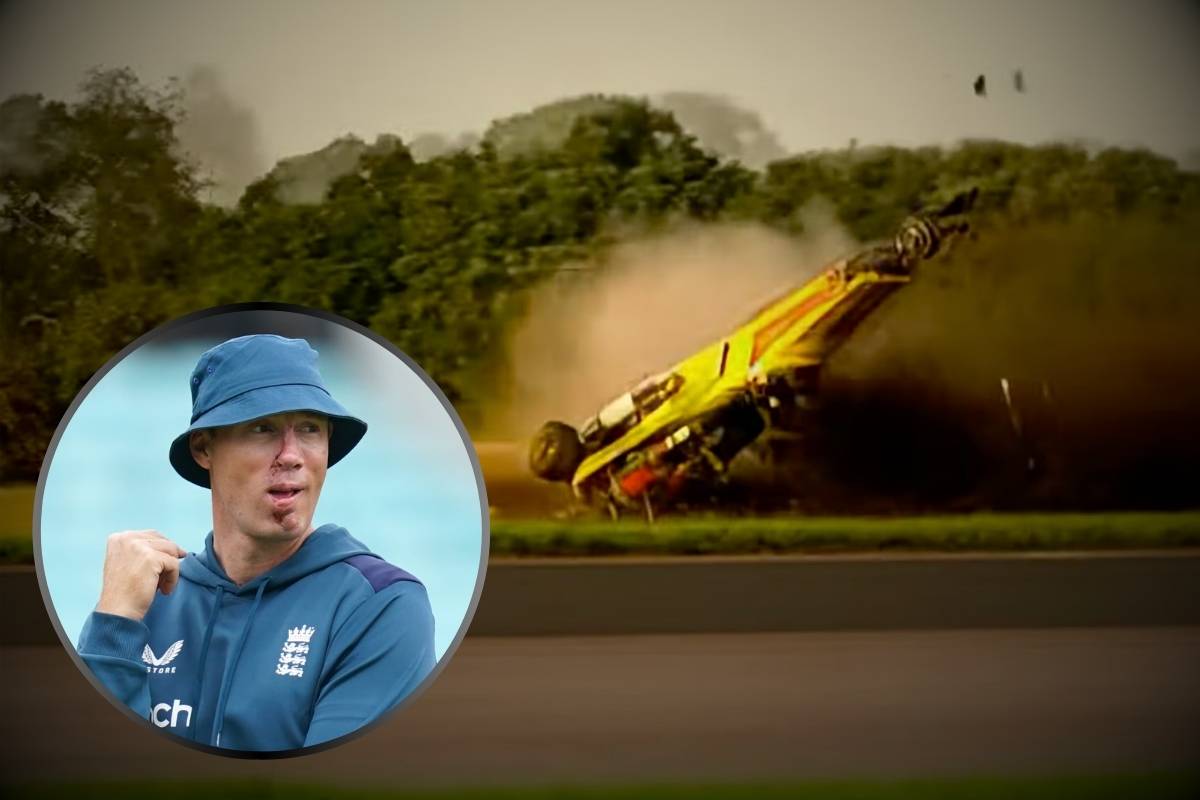 Image Source – The Independent
The fate of one of Britain's most iconic automotive television shows, Top Gear, hangs in the balance after a harrowing incident involving co-host Andrew Flintoff a.k.a. Freddie Flintoff accident. With a legacy dating back to 1977, Top Gear has enthralled generations of automobile enthusiasts, but the future now seems uncertain.
A Looming Question Mark on Top Gear Post Freddie Flintoff Accident
Since December of last year, Top Gear has been on an unexpected hiatus, and the show's future remains shrouded in doubt. The catalyst for this uncertainty was a devastating incident of Freddie Flintoff crash, who was behind the wheel of a Morgan Super 3 car, hurtling at a staggering 130mph at Dunsfold Aerodrome in Surrey.
The incident left Flintoff with severe facial injuries, and he didn't reappear in public until September of this year, raising concerns among fans about his well-being and the future of the show. Reports initially surfaced, courtesy of The Sun, suggesting that production staff had been instructed to divert their efforts elsewhere, implying a possible end to Top Gear as we know it.
The BBC's Official Stance
However, the BBC has not officially confirmed the show's demise after the Freddie Flintoff accident incident. In response to the rumors, a BBC spokesperson clarified, "A decision on the timing of future Top Gear shows will be made in due course with BBC Content." This statement leaves the door open for various possibilities, although it doesn't provide a concrete timeline for the show's return or cancellation.
The Shadow of Past Incidents
This isn't the first time that Top Gear has faced turmoil. The show has weathered previous storms, adapting and evolving over the years. Originally presented by Angela Rippon and Tom Coyne in the late '90s, Top Gear underwent a revival in 2002, featuring the iconic trio of Jeremy Clarkson, Richard Hammond, and James May, who entertained audiences for over a decade.
However, in 2015, the show faced a critical juncture when Jeremy Clarkson was sacked, leading to the departures of Hammond and May as well. This turbulent period resulted in a series of new hosts, including Chris Evans, Matt LeBlanc, and Rory Reid. The most recent lineup, at the time of Freddie Flintoff accident, included Chris Harris, Paddy McGuinness, and Freddie Flintoff.
A History of Perilous Moments Just Like Freddie Flintoff Accident
Top Gear has had its fair share of dangerous moments throughout its history, making Andrew Flintoff crash a concerning addition to the list. In 2019, Freddie Flintoff was previously involved in an incident with a three-wheel motorcycle during filming, fortunately emerging unscathed. Notably, in 2006, Richard Hammond faced a life-threatening situation when he lost control of a jet-powered Vampire dragster, hurtling at a mind-boggling speed of 288mph. The resulting crash left Hammond in a coma and with serious head injuries, and it remains a point of concern, as he has since revealed fears about deteriorating memory possibly linked to the incident.
The Dilemma Ahead Due to Top Gear Freddie Flintoff Accident
The decision regarding the future of Top Gear is undeniably complex. The show has been a staple of United Kingdom television, an institution that has cultivated a devoted fan base. However, the recent Top Gear crash involving Freddie Flintoff accident has raised serious questions about the appropriateness of continuing to produce content that involves potentially life-threatening stunts and challenges.
While fans may long to see the show return in its familiar form, it's essential to balance that desire with the safety and well-being of the presenters after the Freddie Flintoff Top Gear accident. The BBC's careful consideration of the show's future is a testament to their commitment to delivering quality content while prioritizing the welfare of their hosts.
In the coming months, as the BBC deliberates on the fate of Top Gear, enthusiasts and curious onlookers alike will anxiously await news of its return, hoping for a resolution that respects the show's legacy and ensures the safety of all involved.